Which maps can I get a digital download for?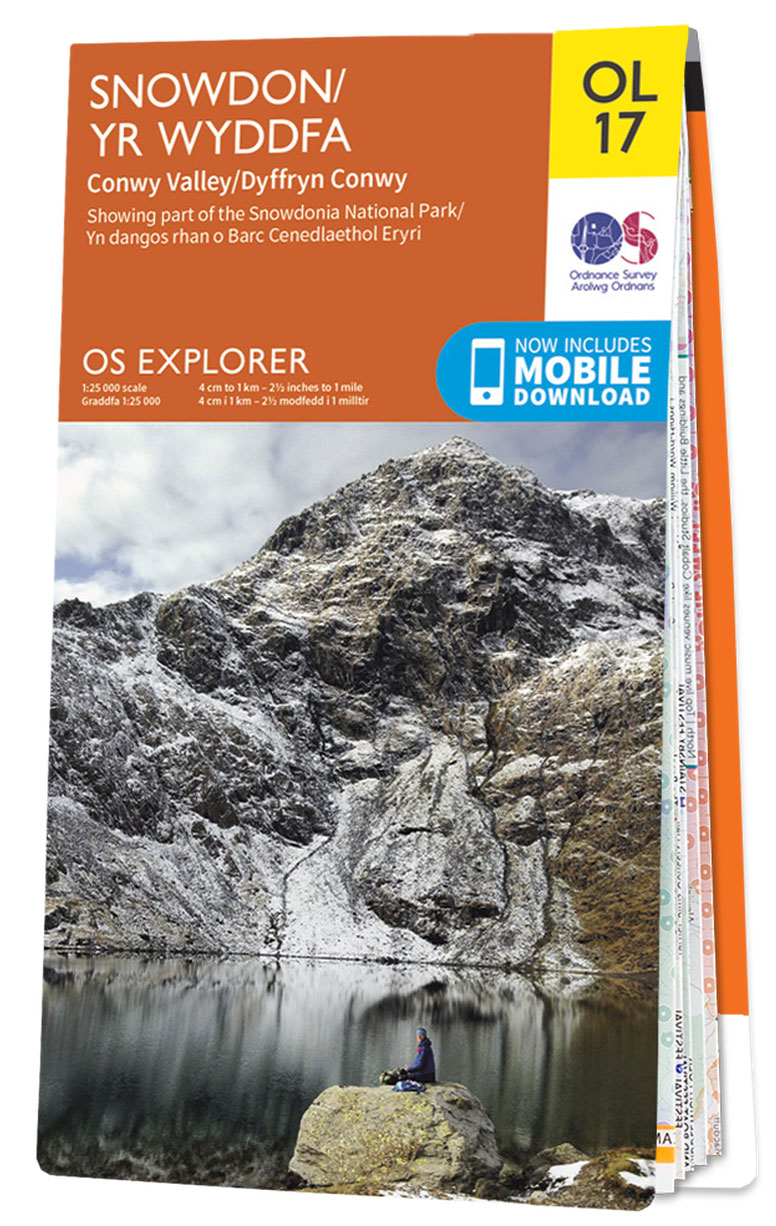 All current edition OS Explorer 1:25 000 scale maps and OS Landranger 1:50 000 scale maps have the mobile download available. Look for 'Includes mobile download' on the cover. Tour and Road maps don't have mobile downloads, but the OS Maps app has a simple map available for free.
How do I claim my download?
Enter your unique code from inside the cover of the paper map at os.uk/redeem
You will need to create an account with OS Maps or log-in if you already have an account. By signing in, your maps are saved to your account for use on multiple devices
Enter the 12-character code in the scratch-box on the redeem page. There are no numbers, just letters, so be careful with 'I' and 'O'!
Download the OS Maps app from either Apple App store or Google Play to your device
In the OS Maps app, sign in with the same username and password
You will find the map listed under Menu - Offline Maps - Paper maps
Select the map sheet to download and click the 'download' button
Click on an existing map sheet to jump to it. You may need to zoom in for it to show up. Unlike Premium users, you cannot find them just by changing layer.
Why is my code not working?
The most likely cause of this is the entry of the code, please note that:
The codes are all 12 letters, with no numbers - avoid using zero and one
All the letters are printed in upper case, so be aware of I (i) and L (l)
You do not need to type the dashes between the letters
You only need to redeem the code once, no matter how many devices you have the OS Maps app on. If your code fails to redeem with 'code burnt' or similar, check your maps list in the app to see if you already have that map available. This can occasionally happen even on the first attempt if you have an intermittent internet connection.
If your code is still not working please contact us for help.
Why is the paper map redemption code stating it has already been redeemed?
If you have receive an error message stating your code has been redeemed, please double check the code you are entering. If this is correct then please log into OS Maps app, tap 'Menu' in the top left then tap 'Offline Maps' and then 'Paper Maps'. Your new map should be there ready for you to download. If your map has not been added to your account please contact our customer service team.
Can I use my map on more than one device?
Yes, you can. Download the app and ensure you log in with the same username and password, and all your previously redeemed maps will be available to download on that device. There's no need to enter the code again.
I've borrowed a map - can I get a digital copy?
Each code can only be used once, so if someone else has already used it, you will not be able to.
Can I buy just the digital map?
I've just bought a map and the scratch-off panel has already been scratched off
Please contact the retailer to replace the map to get a new code.
What are the app requirements?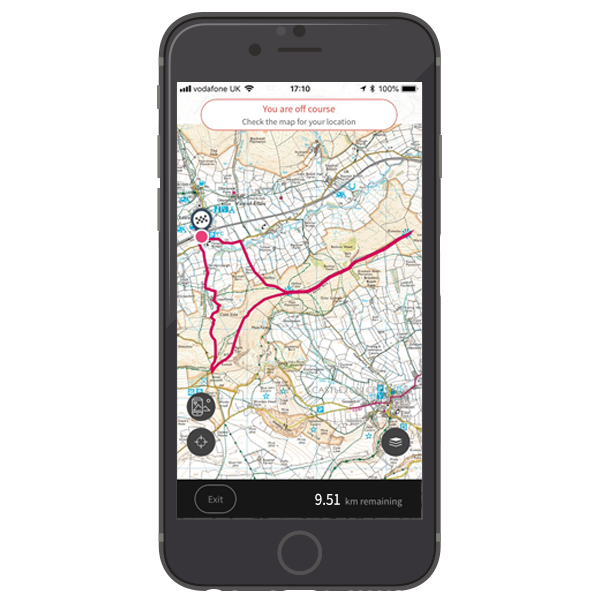 It is available for iOS (Apple) and Android devices. The minimum version required is:
iOS: 11.0 and later
Android: 5 and later
Where can I get the app?
You can download it from Apple App store or Google play. Use the links below or search for 'OS Maps' published by Ordnance Survey.
Where can I find out more about using the app?
The app is designed to be intuitive to use, but we have created quick start guide and a FAQ to answer some of the most common questions.
What happens if I delete a map or change my phone?
Maps you have purchased and redeemed the code for are stored against your account in the OS Shop. If you delete the map, change your phone or even switch between an Android device and an iOS one, you will still have access to your maps. In the OS Maps app please ensure you log in with the same username and account as you use on this site and the list of available maps will be shown under 'My Maps'
This means that you may want to add a map just for a trip or holiday and then delete it afterwards to save space, with the knowledge that you can download it again at any time.
I don't have an Android or iOS device - how can I use the mobile download?
At the moment we only have apps available on Android and iOS devices.
Can I use the mobile download on OS Maps web browser version
No - the digital download is only available in the mobile app version of OS Maps. To access all of the mapping for the whole country on both web and desktop versions, plus accessing more advanced features, consider upgrading to a Premium subscription.
Can I use the mobile download on a Garmin, SatMap or other GPS device?
No. GPS devices use different file formats which are controlled by the device manufacturer. Contact your GPS manufacturer for updated maps. We carry some maps for the most popular brands in our Shop > GPS Accessories.
Can I use the mobile download with any other desktop software or app?
No. Every maker of mapping software uses different formats for their map downloads to work with that specific software. You will not be able to use your download on other desktop software or apps, Please contact the manufacturer or supplier of your software or app to obtain updated or additional maps.