Pathfinder
Guidebooks that contain 28 circular walks, from 4km up to 20km and are a great way to discover some of the best an area has to offer. Each walk includes a difficulty rating and detailed route information.
Short Walks
Guidebooks that are designed for families and those looking for easier walks. Each book has 20 shorter walks, up to 10km long with detailed notes and key features to look for.
City Walks
Guidebooks with walking routes around selected cities, highlighting history and architecture as well as guiding visitors and locals alike to discover more of the city.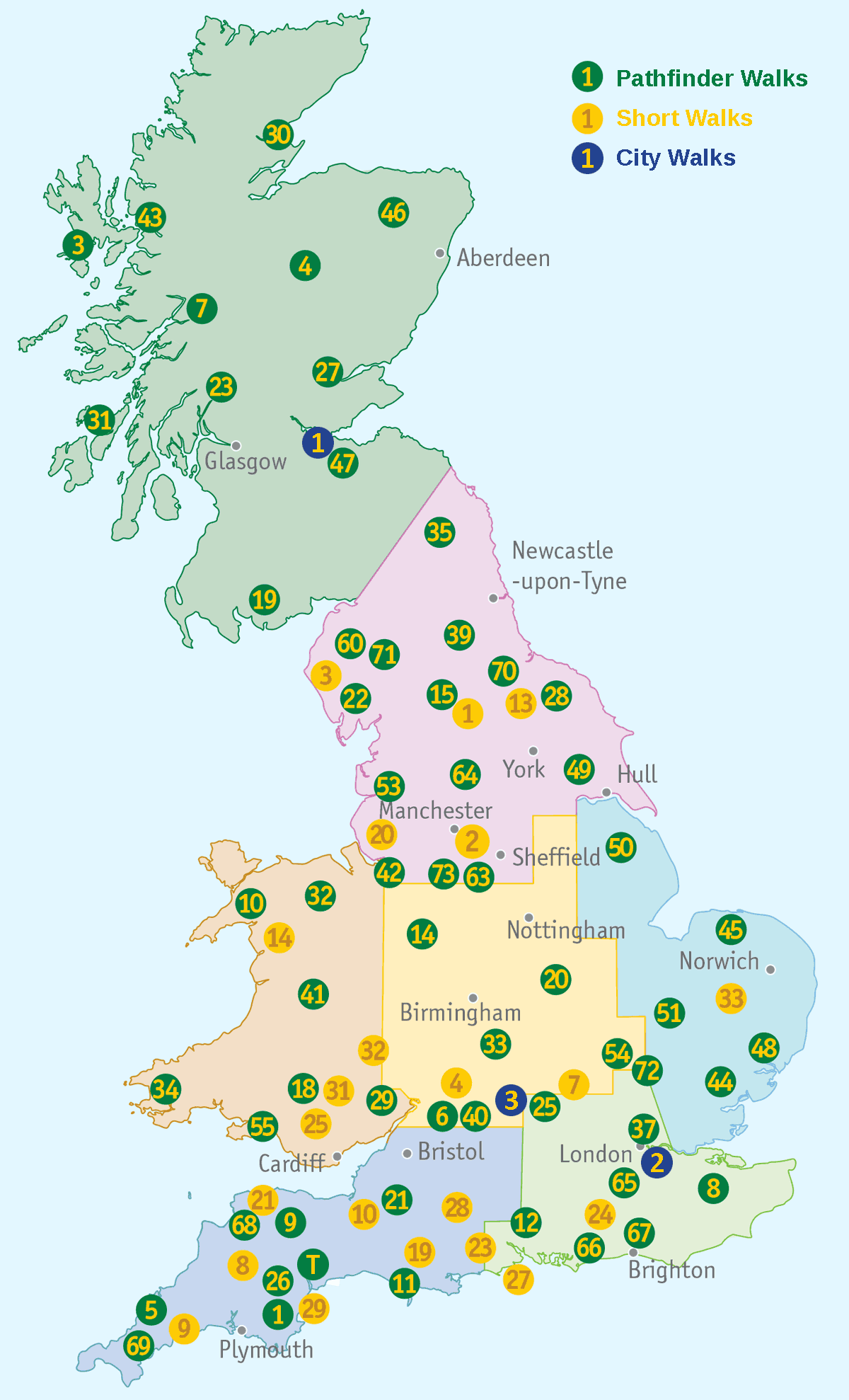 30
43
3
7
4
46
31
23
27
47
19
35
60
22
71
39
15
70
28
53
64
49
10
32
42
73
63
50
41
14
20
45
34
18
55
29
6
40
25
54
72
51
48
44
37
8
65
67
66
12
21
11
9
26
1
68
5
69
33
9
8
29
21
10
19
28
23
27
24
7
33
4
32
31
25
14
20
2
1
13
3
1
2
3
T
Maps by Region