FREE standard delivery on all orders. FREE express delivery on orders over £75
Our Best Selling Christmas Gifts


OS Team Picks
Best Christmas gifts for Outdoor lovers
Stuck on what to gift this Christmas? The Ordnance Survey team share their best Christmas gifts for outdoor lovers. So, whether they're dog walker, wild swimmer or adventure seeker, there's a present for everyone.
OS Maps Gift Card
Give the gift of adventure, plan and follow and explore routes in the great outdoors.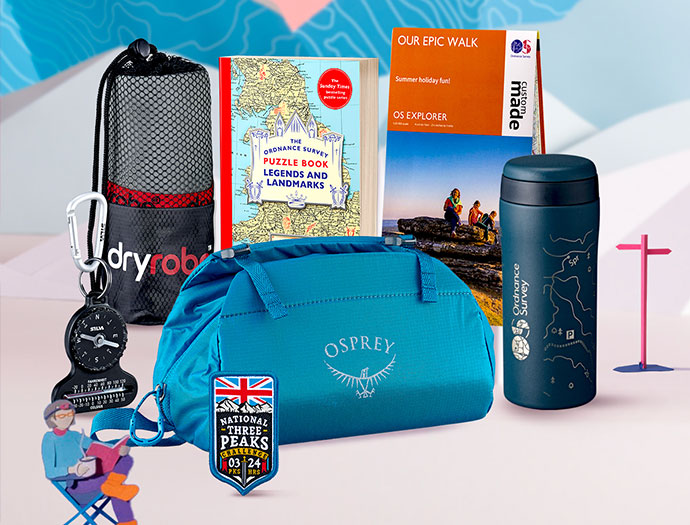 Gifts Under £25
Find the perfect stocking filler or Secret Santa gift to inspire adventure in the great outdoors.
Looking for the perfect Christmas present?
Try our Christmas Gift Finder
Let your imagination wonder & let us take on some of the work
Festive blogs and outdoor gear guides


Gifts by Category
Map Gifts
Children's Gifts
Book Gifts
Walkers Gifts
Tech Gifts
Outdoor Kit
There are no products listed under this category.