Custom Made Maps
Create your own personalised map using our iconic Explorer & Landranger mapping. Makes a wonderful memento, an invaluable tool to plan your dream trip, or the perfect gift for a cartophile in folded, framed, or flat.
Create your Custom Made Map
New sizes, styles and scales now available!
Get started
Paper Maps
from £6.99
Description
Product Dimensions
Map Dimensions
Scale Options
Personalisation Options
Price
Small Folded Map
Silk finish A3 map, with an introduction to map reading on the back. For those new to maps or planning short walks
Open: 42cm x 29cm
Folded: 10.5cm x 14.5cm x 2mm
42cm x 29cm
OS Explorer (1:25k)
OS Landranger (1:50k)
Photo / Text
£6.99
Large Folded Map
Our classic folded map, but with your chosen area and cover design
Open: 100cm x 89cm
Folded: 13.5cm x 22.5cm x 10mm
80cm x 80cm
OS Explorer (1:25k)
OS Landranger (1:50k)
Photo / Text
£18.99
Large Flat Map
Our classic maps, supplied flat and rolled without a cover
100cm x 89cm
80cm x 80cm
OS Explorer (1:25k)
OS Explorer Enlarged (1:10k)
OS Landranger (1:50k)
Text
£18.99
Framed and Canvas Maps
from £79.99
Description
Product Dimensions
Map Dimensions
Scale Options
Personalisation Options
Framing Options
Price
Small Framed Map
The perfect gift. An A3 map with your title, mounted, acrylic glazed then framed
58cm x 45cm x 2cm
39cm x 24cm
OS Explorer (1:25k)
OS Explorer Enlarged (1:10k)
OS Landranger (1:50k)
Text
Oak
Black
£79.99
Medium Framed Map
Your choice of map and title printed at A2 then mounted, acrylic glazed and hand framed. A striking way to display your favourite place
80cm x 63cm x 2cm
52cm x 32cm
OS Explorer (1:25k)
OS Explorer Enlarged (1:10k)
OS Landranger (1:50k)
Text
Oak
Black
£159.99
Large Framed Map
For a display with distinction. Our full size map hand framed, glazed in strong lightweight acrylic and finished ready to hang
109cm x 98cm x 3cm
80cm x 80cm
OS Explorer (1:25k)
OS Explorer Enlarged (1:10k)
OS Landranger (1:50k)
Text
Oak
Black
£295.99
Large Canvas Unframed Map
Printed on fine picture canvas for a more relaxed look
101cm x 89cm x 1.8cm
80cm x 80cm
OS Explorer (1:25k)
OS Explorer Enlarged (1:10k)
OS Landranger (1:50k)
Text
Unframed
£193.99
Large Canvas Framed Map
Upgrading your canvas map with a wood frame, left unglazed for a modern feel
105cm x 95cm x 3cm
80cm x 80cm
OS Explorer (1:25k)
OS Explorer Enlarged (1:10k)
OS Landranger (1:50k)
Text
Oak
Black
£237.99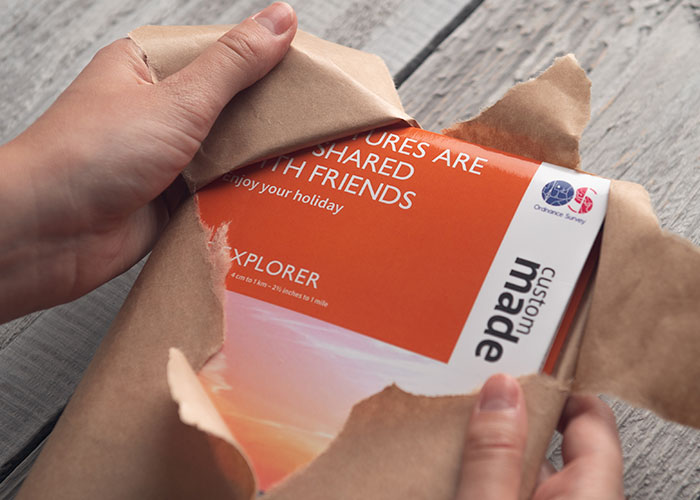 Gift outdoor memories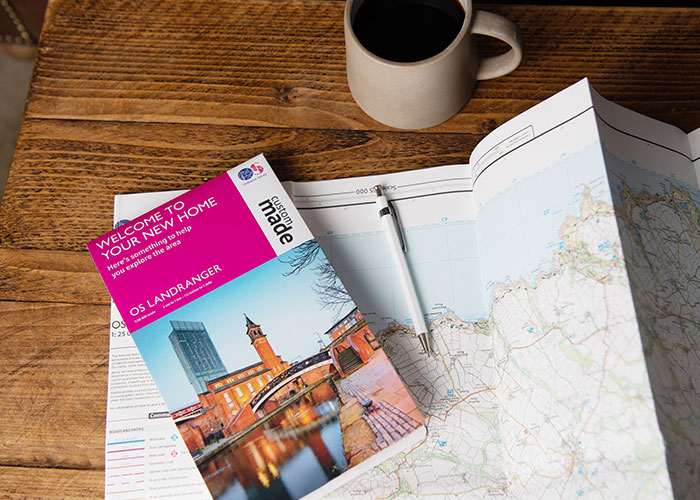 Plan adventures from your doorstep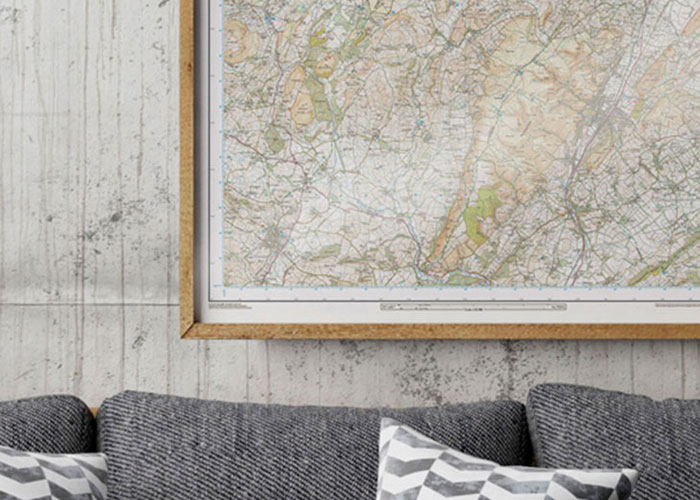 Get to know your local area
Step 1
Select your product from paper maps, canvas or framed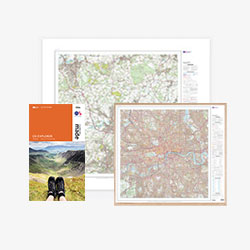 Step 2
Centre your map on a location and select your scale
(Some products are only available in specific scales)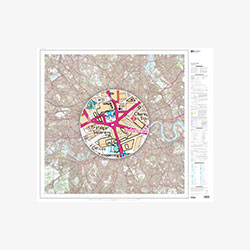 Step 3
Personalise your map with your own text (and photo on folded maps)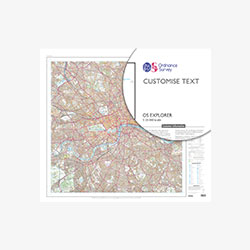 Build your custom made map
Please ensure the map area you have selected is correct before tapping the 'Continue and Customise' button
Inspiration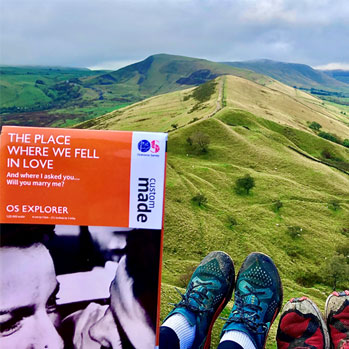 "I love OS maps and my now wife and I had gifted OS Custom Made maps to each other on birthday weekends away. When I decided to propose it seemed perfect to point back to our shared adventures creating an OS map centred on the place we fell in love, and the place I proposed by giving her the map. The customised text and picture were perfect for the occasion and we still treasure that particular map in our collection."

Kate Jayden - OS customer, GB Ironman Triathlete and Ultra marathon runner
Share your creations with us on social media